Fall 2021 Study Abroad Resumption Plans
We are pleased to be able to resume CASA Barcelona, CASA Granada, CASA Seville and CASA Trinity for the Fall 2021 semester. Note that program start dates, co-curricular activities, academic offerings, and other logistics may be adjusted in order to comply with health and safety considerations on site. Click here for more information.
Informed by a careful consideration of public health conditions, travel restrictions or other factors, CASA Argentina, CASA Brazil, CASA Chile and CASA Cuba will continue to be suspended for the Fall 2021 semester. Students are encouraged to be in touch directly with their study abroad advisor with any questions.
Overview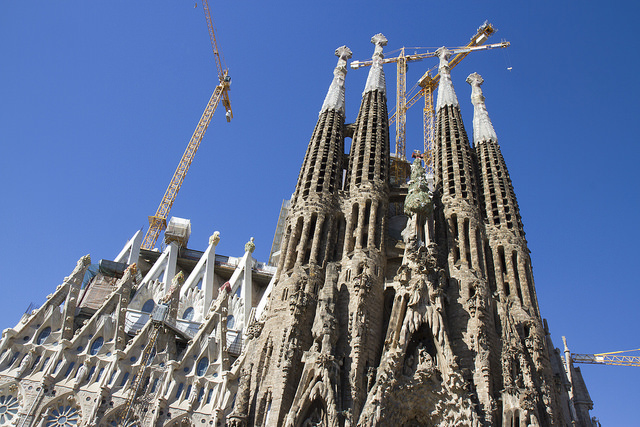 Long considered Spain's most progressive city, Barcelona is proud of its well-established reputation as a center of political, social and cultural activism. This activism is not only apparent in its approach to intellectual life, but also in the visual arts and architecture. Gaudí, Miró and Tàpies are among the many internationally renowned figures who have called this city home. As a crossroads of Roman, Visigoth and Islamic civilizations, Barcelona is justifiably proud of its past. At the same time, its progressive spirit has made it one of the most modern and cosmopolitan cities in the world. Students who wish to learn about the contemporary political, social, cultural, linguistic, and economic challenges facing Spain and Europe will find Barcelona to be an ideal venue for study.
The objective of the CASA-Barcelona program is for students to achieve maximum immersion in society and in the local reality - to offer a full-immersion learning experience in one of the leading cities of the world. It is designed for students in all disciplines with advanced Spanish and/or Catalan skills. Students are immersed in the local university environment and take most of their courses at one or more of the program's partner universities: the Universitat de Barcelona (UB), the Universitat Autònoma de Barcelona (UAB), the Universitat Politècnica de Catalunya (UPC), and the Universitat Pompeu Fabra (UPF). In addition to regular courses at local universities, students partake in a specialized Pro-seminar course focused on specific aspects of local history, society and culture, as well as a series of cultural and social activities that aim to accelerate the process of adaptation, understanding, and immersion.