CASA Center in Havana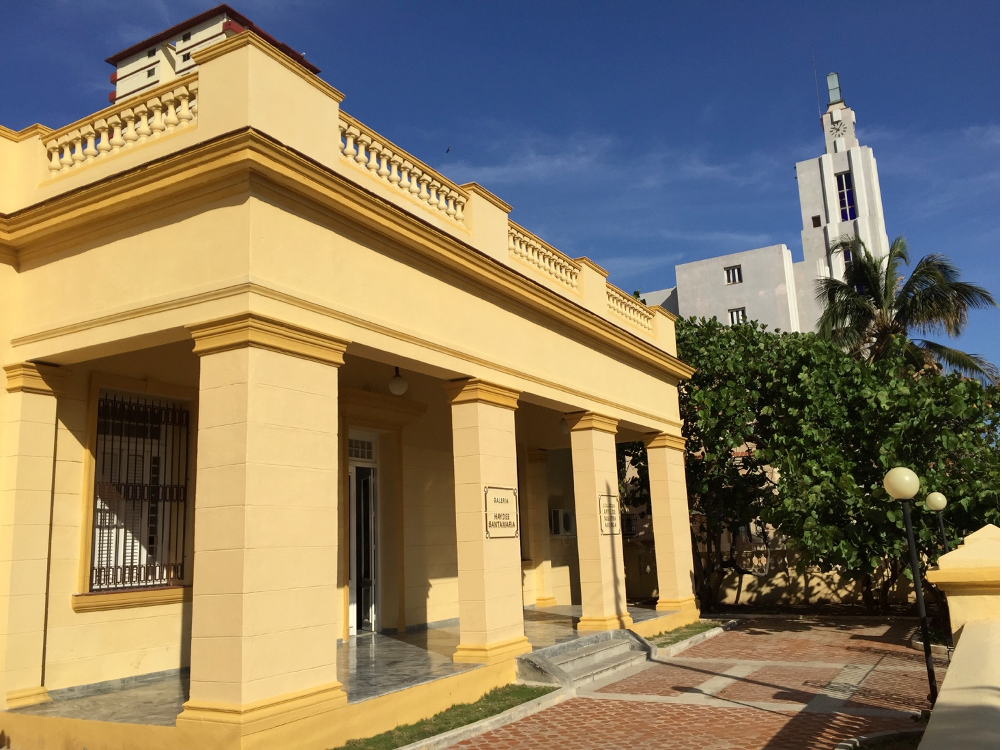 CASA's Center in Havana is located in the historic Galería Haydee Santamaría, a spacious art gallery in the Vedado district of Havana. Built in the early 20th century in the Spanish colonial style, and restored in 2015 for use by CASA, the Galería provides classroom space, two interior patios and administrative office space for the program. It is outfitted with limited Wi-Fi access for CASA students, faculty and staff.
The gallery is open for student use from Monday through Friday from 8 AM to 8 PM, and on weekends from 8 AM to 4 PM.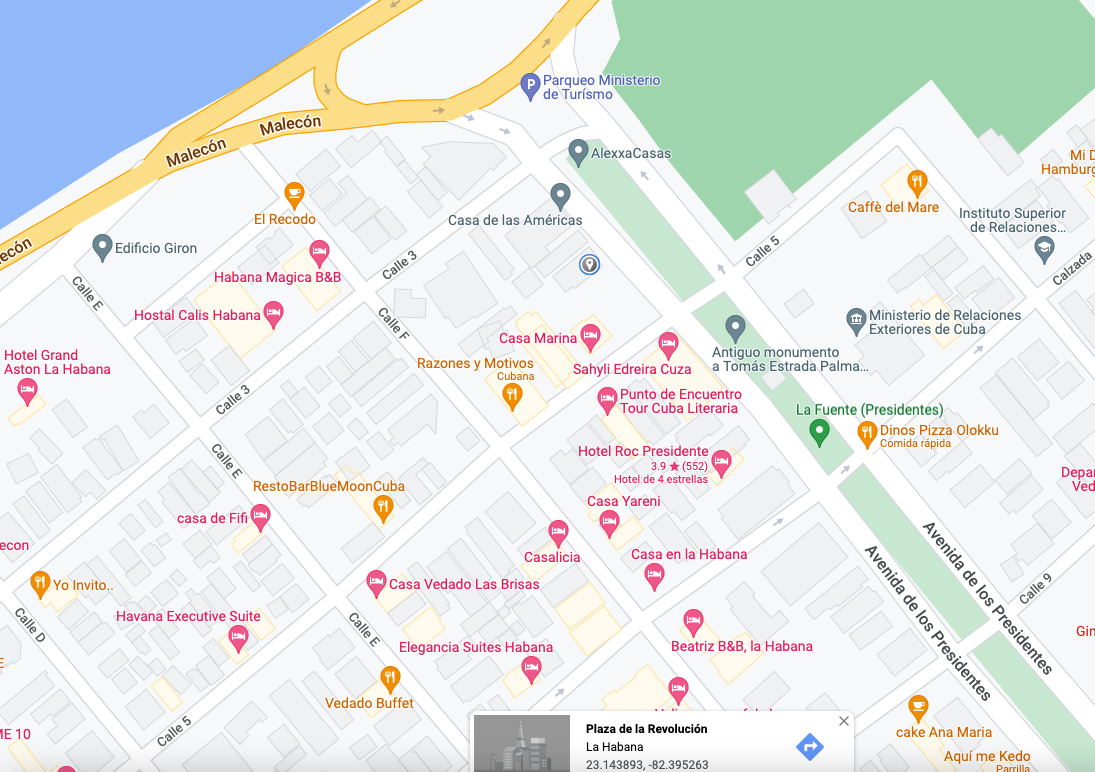 Casa de las Américas
Galería Haydee Santamaría
Avenida de los Presidentes (G) esq. 5
El Vedado, La Habana, Cuba
Tel. (+53) 7 835-1569


CASA-Cuba Staff

Dr. Rainer Schultz Center Director
A historian by training, Rainer has been the Center's director since the program's founding in 2015. He earned his Ph.D. in Latin American history from Harvard University, where he also managed the Cuban Studies Program for several years. Originally from Germany, he spent half of his life in Cuba and the United States. Passionate about international education, diversity and inclusion, he was an exchange student at the University of Havana himself. Rainer's academic expertise is Cuba's 20th century with a focus on education, history of socialisms and critical theory. He has researched, lectured and taught on Cuba for the past 15 years in Europe, Cuba and the United States. His publications on Cuba cover a variety of themes, such as Cuba's early educational revolution, land reform and food sovereignty, or more recently Cuba during the pandemic. Rainer is currently finishing a book manuscript provisionally entitled: Revolution in the Classroom. Cuba's Education Reforms during the Cold War. When he is not at CASA, Rainer enjoys riding by bike in Havana, walking his dog, and dipping into Cuba's rich cultural life.
Tel. + 53-7-835-1569 / rainer@lahabana.casa.education
Academic Assistant


Lic. Surama Zayas Arioza Specialist in International Relations at Casa de las Américas and Academic Assistant CASA - Cuba since 2017. Graduated as a Technician in Computer Science and a Bachelor's Degree in Sociocultural Studies from the University of Havana. I have 15 years of experience in international relations work.
Tel. + 53-7-835-1569 / cursos2@casa.cult.cu
IT Specialist


Ing. Adonys López Gómez has been a Computer Network Specialist at Casa de las Américas since 2018. He has graduated as a Computer Technician since 2007 and as an Industrial Engineer in 2017. He also works as a computer support and community manager. He has more than 10 years of experience in technology and it is his passion.
Tel. +53-7-838-2701 / adonys@casa.co.cu
---
Wi-Fi Access Limitations
From Monday through Friday during class hours, there are some restrictions on Wi-Fi so that we can guarantee that students, faculty and staff are able to access their e-mail and do online research at reasonable speeds. During these time periods social networking sites, VOIP calling services (Skype, IMO and similar), video and audio streaming and download sites like YouTube, Netflix, torrents and other pages and programs that require high-bandwidth, are blocked. High-bandwidth sites and software updates should be done during evening and weekend Wi-Fi hours.