Courses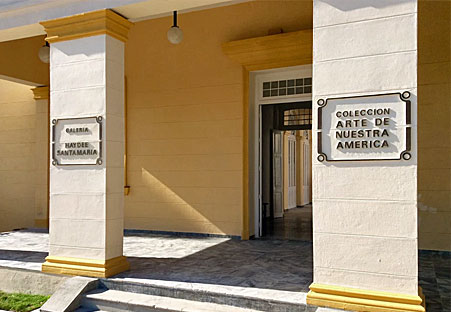 Students will have an opportunity to enroll in up to four full-time courses, choosing between courses offered at CASA and up to two courses on the main campus of the University of Havana.
The CASA courses are delivered to a combined audience of CASA students and some Cuban university students at the CASA program center in Havana. CASA-delivered courses will be taught by a group of carefully selected faculty, recognized experts from Casa de Las Américas and faculty from the University of Havana. They will each meet for a total of 60 hours, the equivalent of four semester hours each.
A combination of CASA courses and select courses offered at the University of Havana is possible and recommended. We encourage students to take at least one course at the University of Havana to enhance the cultural and social immersion into Cuban society.
CASA Courses
University of Havana Courses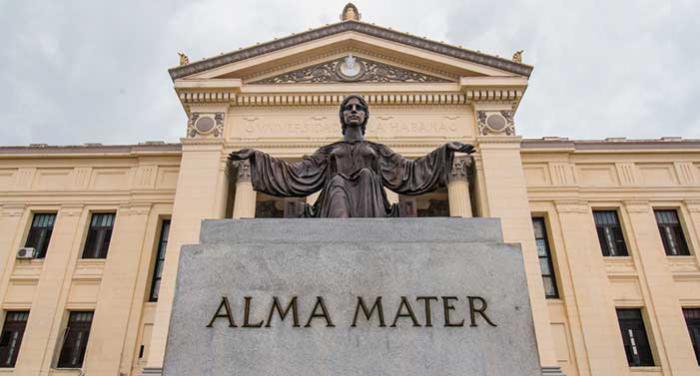 Students may enroll in courses in two divisions of the University of Havana: in the Social Sciences Division (Facultad de Filosofia y Historia-FFH) and the Division of Humanities (Facultad de Artes y Letras-FAyL). These divisions of the University of Havana offer a variety of courses in history, philosophy, political and economic theory, sociology, anthropology, gender studies, art history, musicology, sociolinguistics, and literature with concentrations in Latin America, the Caribbean and Cuba.
Opportunities to take courses at the University of Havana outside of these two divisions are extremely limited. Students hoping to take courses in other parts of the University must notify the program director upon application by the deadline established by the University of Havana so that requests may be made before they arrive. Such requests are not possible to guarantee, and depend on the prior approval of University of Havana administration before the semester begins.
University of Havana courses usually vary in length from 32 to 64 contact hours. Students will need at least 48 contact hours for a three-point credit, and 64 hours for a full credit. On an exceptional basis arrangements can be made with the Cuban professor or department offering a course to arrange for a student to do extra work to earn additional credits (for example: in a 32 hour course, which in the US system is worth two credits, a student may be able to complete additional assignments and earn a full three credits). Professors and departments vary on their willingness to make these accommodations, and students should speak to their professors about such requests at the first class meeting to have time to drop the class and add another if such arrangements cannot be made.
There is a two-week drop-add period for foreign students at the University of Havana. By the end of the second week of classes, students must decide and register for their classes.
Final determinations of semester course load and credit transfer policies are made by the CASA home institutions for their respective students. The Cuban education system does not frequently provide students with syllabi the way that US institutions do. Keep in mind that, in order to grant departmental credit for a course, some home university departments may ask to see course syllabi. Since syllabi are rarely provided, it is recommended that students keep a log of lecture topics, required readings, class notes, assignments and final papers that they may be able to provide to their home university department upon returning from Havana.
Students should communicate with their corresponding home institutions about the transfer of credits as early as possible. Because the Cuban academic calendar differs considerably from the US, the program will end about one month before the official end of the Cuban semester. Program students are therefore responsible to inform their Cuban professors early on about their departure date and arrange for final examinations ahead of time. Most professors in FFH and FAyL are used to this common practice by all international programs.