Life in Granada
The City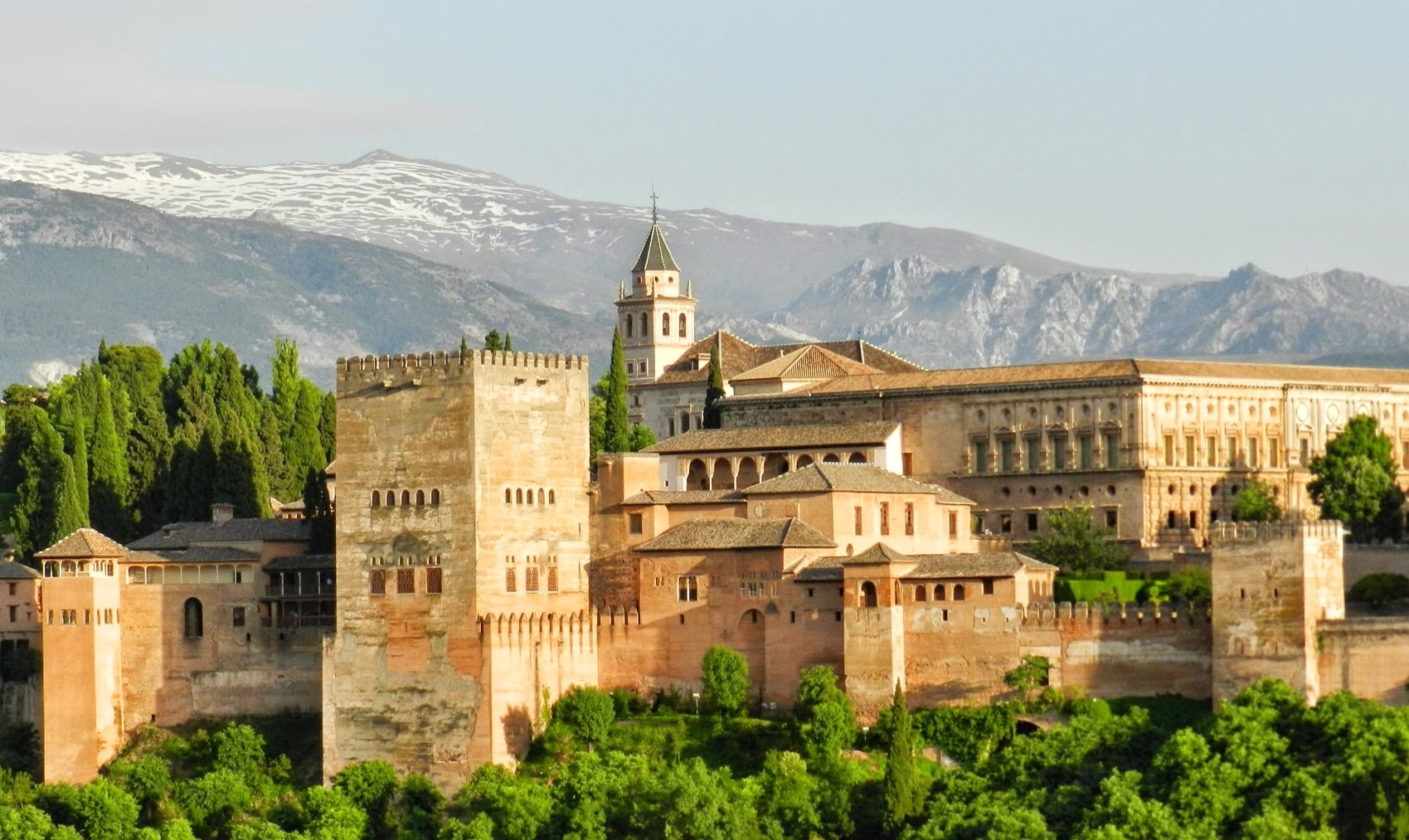 Located in the southeast of Andalusia, at the foot of Sierra Nevada, Granada is a stunning city with a wealth of opportunities to keep students engaged. The city is a contrast between old and new, offering both rich historic sites and contemporary amenities. The area surrounding Granada also offers opportunities for activities beyond the city, including options to ski at one of Spain's best resorts or enjoy the tropical climate and beautiful beaches of the nearby Mediterranean Sea.
Transportation in and Around Granada
Students should be prepared to use and pay for local transportation to get around the city, to and from classes, internship locations, etc. The public transportation system in Granada (buses and light rail) is very economical, safe and efficient. Students' accommodations and classrooms are spread out around the city and, although Granada is very walkable, sometimes weather or time constraints make using public transportation more practical than walking.
Bus
Granada's urban bus network covers the whole of the city. For route maps, information on bus passes and prices click here. Information on buses that travel to other cities in Spain can be found here.
Taxi
Taxis are a safe and affordable way to get around on a cold, rainy day or late at night. Students can hail a taxi on the street, get a taxi at one of the numerous taxi stands located throughout the city, or call the company at 958-280-654. (Students should add this number to their contacts upon arrival in Granada so that they will always have it available)
Train
The train to and from Granada is currently under construction, so it is not the most convenient way to travel right now. In general, though, traveling by train is a very pleasant way to take in the scenery as you cross the country. Information on trains in Spain can be found here.
Plane
Air travel has become more popular for students as the competition among low-cost airlines often creates opportunities to fly very economically to Spanish and other European cities. Below are some common search engines:
http://www.rumbo.es/
https://www.kayak.es/flights
https://www.skyscanner.es/
Other Transportation Resources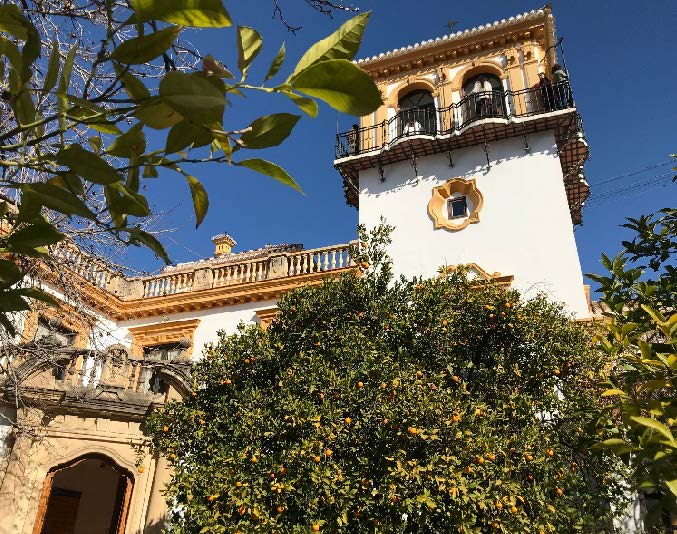 For more information on traveling in and out of Granada click here.
Money and Banking
Before students leave for Granada, they should plan how they will handle their money during their time abroad. Students will need to budget for expenses such as local transportation, toiletries, social activities, any additional travel and, in the event that they live in an apartment, for rent, groceries and utilities. The cost of living in Granada is very low compared to many other U.S. and European cities.
Bank Accounts
The Spanish banking system can be cumbersome, and there can be long delays in transferring money to a local account in Granada. With the abundance of ATMs throughout the city, it is not necessary to open a bank account. If one decides to do so however, it is advisable that it be a savings account (Libreta de Ahorros) rather than a checking account (cuenta corriente). Checks – even on local Spanish banks – are generally not accepted for purchases. Banks are generally open Monday through Friday from 8:30am to 2:00pm.
ATMs
ATM machines are readily available in Granada and throughout Spain. The most common cards used in the U.S. are accepted in nearly all machines, and students have found this to be the most convenient way to access funds. If a student needs more funds while abroad, it is much easier (and less costly) for parents to simply deposit money into their U.S. account rather than send money by wire. ATM withdrawals generally offer a competitive exchange rate, but bear in mind that users will be charged a transaction fee by their home bank. If one plans to use an ATM card, they should advise their home bank that they will be out of the country and specify the dates so that it can ensure that the ATM card will not be rejected in Granada due to a concern about identity theft. Students may also want to consider having a parent's name on their account. Finally, students should make sure that they have a PIN that functions internationally (most ATMs in Europe have number rather than letter keys).
Credit Cards
The use of credit cards, particularly Visa and MasterCard, have become commonplace throughout Europe and can be invaluable in a financial emergency. Well before departure, students should ask their bank for a PIN identification number that will be valid in Europe. In the event of an emergency, students can go into any Visa or MasterCard participating bank and draw cash immediately or purchase traveler's checks. Because of high interest rates and fees charged for cash advances, it is advisable to avoid this method to obtain money unless someone has no other option.
In some cases, a Spanish merchant may not allow a credit card to be used when the amount being paid is too small. For example, it may not be an option to use a credit card to pay for an inexpensive meal in a restaurant even though there may be a Visa or MasterCard logo in the window. It is wise to ask before assuming one can use a credit card. It is important to carry some form of ID when making purchases with a credit card, as the purchaser will invariably be asked to show an ID. A photocopy of the student's passport is usually sufficient.
At a cardholder's request, most major lenders will issue an additional card in the name of a son/daughter. If a student plans to use their parent's credit card account, they should request the additional card early enough for them to have it before leaving. It should have the student's name printed on it exactly as it appears on their passport. If a student elects this method, the line of credit is the same amount as on the cardholder's account, and the monthly bill is also presented to the cardholder.
Traveler's Checks
Traveler's checks offer the security of a refund if they are lost or stolen. When obtaining traveler's checks, make sure to keep the check receipts and secure them in a safe place separate from the checks themselves. Students should keep a record of the checks as they are cashed so that, if lost or stolen, they will know which ones are missing. When cashing checks, make certain to countersign them in the presence of the bank teller, not beforehand. Keep in mind that the exchange rate for traveler's checks is often lower than for ATM cards, and that banks may also charge additional transaction fees.
Eating Habits, Food, and Shopping
Meals
Breakfast is usually eaten early, before leaving for work or class. Around 11:00am, it is typical for people to have a second breakfast at a café. Lunch is normally eaten between 2:00-3:30pm, depending on the routine of each family, and is usually served in several courses including a starter, main plate and fruit for dessert. Between 5:00-7:00pm. it's common to have coffee or tea as an afternoon snack. Finally, a light meal for dinner is had between 8:30-10:30pm. Every household makes dinner in a different way and it is common to enjoy dinner outside of the house with friends at a local tapas restaurant or café. Granada is one of the few Spanish cities where they serve you a free tapa when you order a drink in a café or bar. For this reason, students frequently have dinner by simply ordering tapas in the bars of the city.
Services and Tips
In restaurants, all services must be included in the cost of the set menu. Only in cases where "IVA no incluido" is indicated may VAT be charged as extra. Tipping is not obligatory, but is frequent when clients are satisfied with the service provided. Tips are a small gesture of appreciation and are not based on a percentage of the total bill.
Shops, Supermarkets, and Pharmacies
Normal Shopping Hours (many shops still close for siesta and then re-open in the afternoon):
Monday through Friday – 10:00am-1:30pm and 5:00pm-8:30pm
Saturday – 10:00am-1:30/2:00pm
Big Supermarkets & Department Stores
(El Corte Inglés, Mercadona, Carrefour, Alcampo, Hipercor)
Monday through Saturday – 9/10am to 9/10pm
Opencor Supermercado- 24 hours
Information on pharmacies and their hours of operation can be found on the Health and Safety page.
Postal Services
Post Office hours are Monday through Friday 8am-8:30pm / Saturday 8am-2pm. Stamps may be bought at tobacconists (look for the Tabaco sign) or post offices. Packages must be sent from the post office. Letter drops are found throughout the city, and they cannot be missed with their bright yellow (ordinary post) and red (urgent) coloring. The main post office in Granada is easily located in the Puerta Real, the very center of the city.
Phones, Computers, and Internet
Phones
For safety and convenience, the program highly recommends that students have a cell phone in Granada. Students are increasingly bringing their smart phones from home, having researched connectivity options with their home service providers. Cell phones ("moviles") are also widely available in Spain and there are some very affordable options that students can look into upon their arrival. The program staff can offer advice during students' first days in Granada.
To make an international call, students must first dial 00, followed by the country code (1 for the U.S.) and finally the regional/area code and number being called. Callers telephoning Spain from the U.S. must first dial 011 then 34 (Spain), and then the recipient's nine-digit phone number.
Laptops
It is very common for students to bring laptops with them when studying in Granada. They will want to make sure that their laptop or power cord has an internal transformer. Before bringing it abroad, students should check with their manufacturer and take the proper measures to protect this valuable piece of equipment. Low quality power transformers can damage a student's laptop. Also, consider investing in a laptop lock, which is a device designed to be secured around a stationary piece of furniture and then secured to the laptop to prevent theft (if a student plans to opt for independent housing in an apartment).
Internet
Internet via WiFi networks is available at all home stay accommodations, all UGR/CLM buildings/campuses and in many cafés throughout the city.
Electricity
Compared to the U.S., where the standard electric current is 110 volts/60 cycles, the most widespread electric current is 220 volts and 50 cycles. Electrical items brought from home will need to be adapted for European current and electrical outlets by use of both a transformer and a converter plug, which allows students to plug an American item into a European wall socket. Students will find that most electrical appliances (hair dryers, shavers, etc.) can be purchased in Granada for reasonable cost at any appliance store ("electrodomésticos").
Other Helpful Links
Granada Information
http://www.turgranada.es/en/
http://granadainfo.com
http://www.andalucia.com/cities/granada.htm
Andalusia Information
http://www.andalucia.org/es/
Spain Information
http://www.spain.info/
Local newspaper
http://www.ideal.es/granada/
National newspaper
http://elpais.com/
Program Photos
Student Photo Gallery
Student Reflections
"Mi experiencia en Granada fue incomparable a cualquier otra experiencia que alguien pueda tener cuando se va afuera. Tenía la oportunidad de hacer clases en la UGR, estudiando con y conociendo gente no sólo del EEUU, pero de España y más de Europa. Aprendía el ritmo de academia y adaptaba a todas las diferencias que había entre el UGR y mi universidad. Fue difícil pero de superar obstáculos y sentirme en casa a la terminación del 6 meses, servía como señal que he alcanzar mis metas de integrarme completamente en la vida española. Tengo amigos de todos países y nunca voy a perder y estoy muy agradecida que está experiencia me empujaba a aprender de y apreciar diversas culturas y tradiciones."
–Charlotte Biren, Brown University, University Studies Program, Fall 2014
"It is hard to describe in words how much I loved my semester abroad experience in Granada. I didn't speak any Spanish when I arrived, but with the support of the program staff, the professors at the CLM and my host family, I was both proficient and confident in Spanish by the time I left. Granada is a city with a large college student population, and the community of Granada is unlike any other. Everyone was surprisingly friendly and welcoming, especially to Americans like me who were trying to learn Spanish, and there is so much to do in Granada, both during the day and at night. It's also very easy to travel around Europe from Granada – I went to places like Paris, Morocco, London, Florence, Venice, and many, many cities all over Spain. Anyone who is looking for an amazing semester abroad experience where they can learn (or reach fluency in) a language and fully immerse themselves in a fun, rich culture with great people and delicious food should absolutely consider studying abroad in Granada."
-Melissa Hill, Brown University, Intensive Language Program, Fall 2014