Overview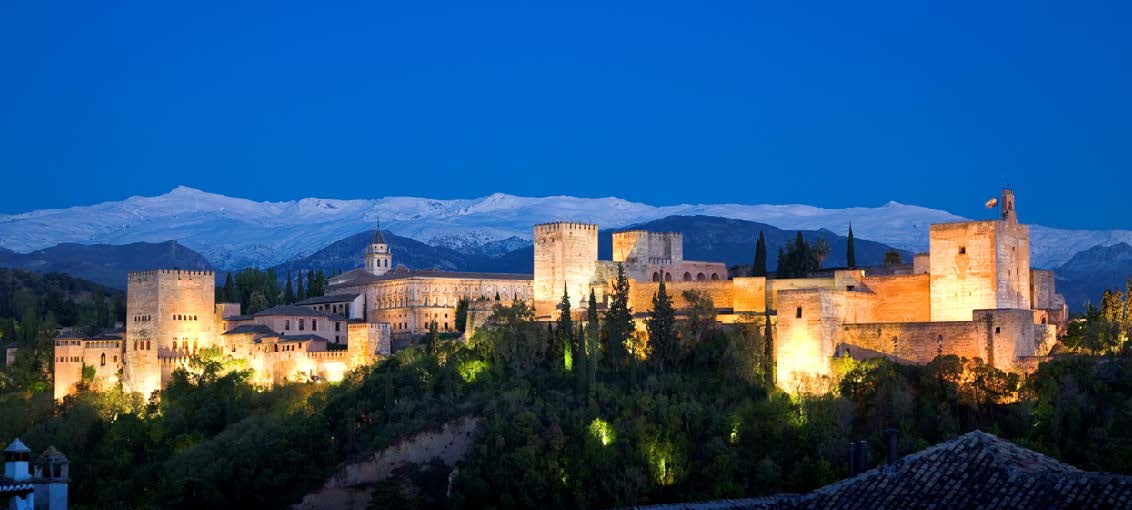 Located in the southeast of Andalusia, at the foot of Sierra Nevada, Granada is a city of stunning beauty. With a Moorish legacy dating back centuries, the city's Muslim influence can still be felt throughout its streets and many historic monuments, quarters, gardens, and plazas - particularly as one ambles through the ancient streets in its oldest quarter, the Albaicín. In contrast with Muslim Granada are the Renaissance and Baroque areas of the Christian era. The artistic wealth of the city, combined with its vast cultural heritage, has inspired renowned poets, playwrights and musicians throughout the centuries. Today, Granada is a contrast between old and new, offering both rich historic sites - such as the Alhambra and the Generalife - and contemporary amenities. The area surrounding Granada also offers opportunities for activities beyond the city, including options to ski at one of Spain's best resorts or enjoy the tropical climate and beautiful beaches of the nearby Mediterranean Sea.
The CASA-Granada program offers the opportunity for students at all levels of Spanish language proficiency to expand their horizons through a combination of rigorous academic studies, traditional immersion programming, and innovative experiential activities. Based at the University of Granada, one of Europe's oldest universities, the program offers four different academic tracks designed for students with various levels of Spanish proficiency. Depending on their level of Spanish, students are either placed at the University's Center for Modern Languages (CLM) or directly enroll in regular courses in a variety of disciplines at the University of Granada. In addition to the stellar academic program, CASA-Granada students can also take advantage of STEM research placements at the University of Granada and other internship opportunities, and can partake in cultural and social activities to assist them in better understanding the history and culture of Spain. The program's goal is for students to engage with the local and university communities in meaningful and collaborative ways that will have lasting implications for their formation as global citizens.
CASA-Granada inherits a long-standing, collegial relationship with the University of Granada, allowing students and faculty alike to feel especially supported by these close institutional ties and also benefit from the unique opportunities afforded to them. CASA-Granada is also committed to fostering and facilitating joint research and teaching projects between the Consortium schools and the prestigious University of Granada.