Life & The Cost of Living in Dublin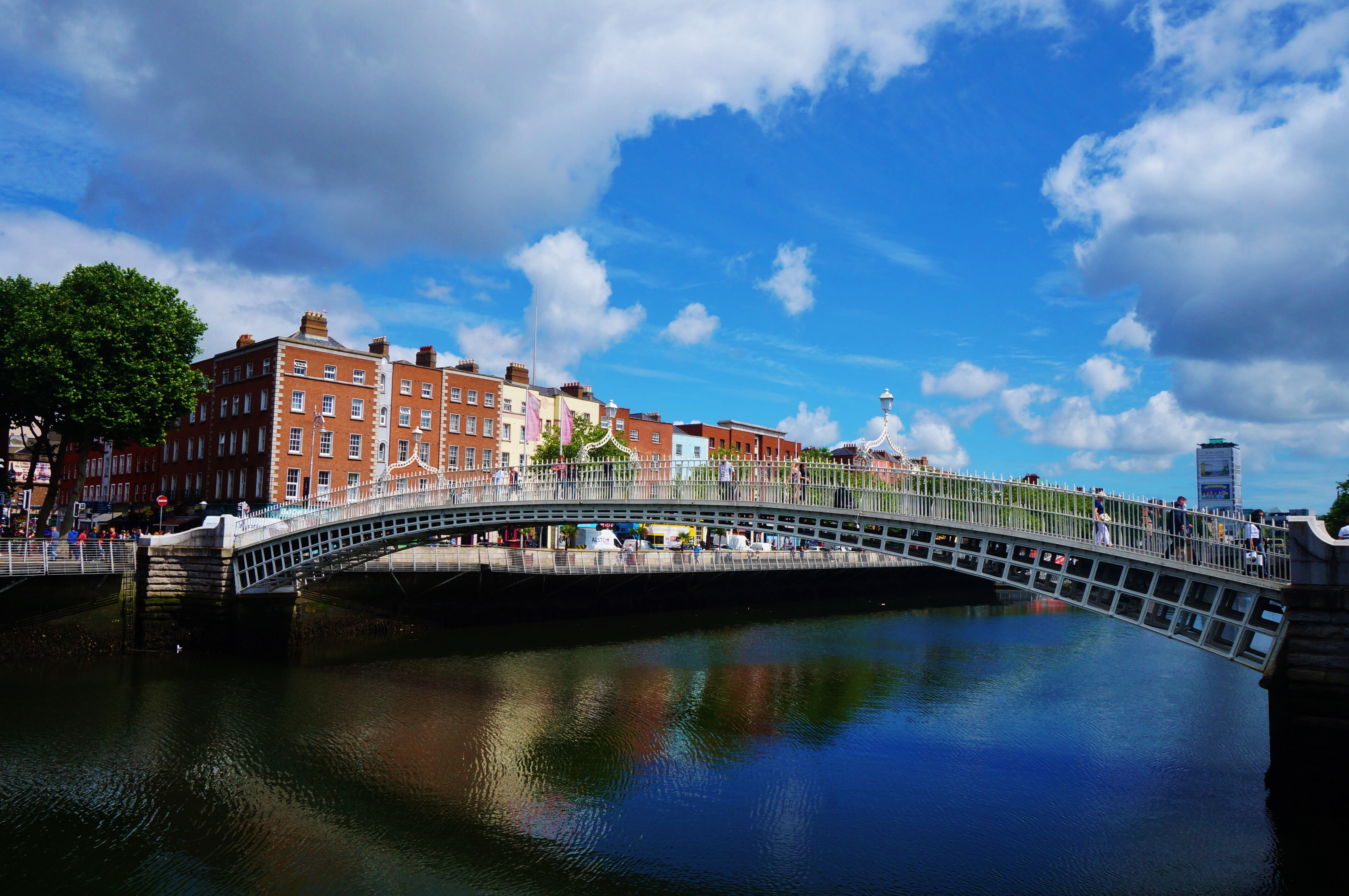 For centuries, Ireland, the gateway to Europe, has been renowned for its rich heritage in music, literature and art. Nestled between the mountains and the sea, Dublin has a young and cosmopolitan population of about 1.5 million people who are known for being friendly, open, and welcoming. A UNESCO City of Literature, the city bustles with energy and a thriving social scene.
The CASA program offers students the opportunity to experience all that Dublin has to offer. Located in the heart of Dublin, Trinity's 47-acre campus sits at the very center of everything. For over 425 years Dublin City has grown and developed around the Trinity campus. Blending a high-energy, multinational professional culture with traditional Irish warmth and hospitality, Dublin has sprawling parks, cosy cafés and quirky restaurants for the daytime, with classic pubs, fashionable clubs, music gigs and theater by night. Dublin is not just a vibrant capital city, it is an international center of excellence for business, culture and the arts.
Transportation
Student Leap Card (also known as Student Travelcard)
For discounted travel within Ireland, students need to get a Student Leap Card, the National Student Travel and Discount Card. It is a reusable smartcard that can be used instead of paper tickets to pay for transport in Dublin. It is the only card accepted by Irish Rail, Dublin Bus, Bus Eireann and LUAS (tram) for student fares. It is also a discount card for hundreds of goods and services nationwide. The Student Travelcard is accepted as authentic proof of student status and costs 10 Euro.
Buses
Dublin has an extensive bus route network. Routes and timetables can be found here. There is also a night service called Nitelink, which runs from the city center to the suburbs and are a cheap and safe alternative to taxis.
Bus Eireann is the Irish bus system with a nationwide network connecting all major Irish cities and towns. Buses leave and arrive in Dublin at Busaras (Central Bus Station), which is close to Connolly Station.
Luas
The Luas (Irish for 'speed'), is a tram/light rail system with two lines, which connect the suburbs and intersect in the city center. The Luas has a stop right outside Trinity's front gates.
DublinBikes
Dublin has a popular and growing bike-sharing scheme, allowing people to collect a bike from any DublinBikes stand and return it to any other stand. They offer low-cost annual memberships.
DART
The DART train (Dublin Area Rapid Transit) is a commuter rail that runs along the coast from Howth and Malahide in the north to Greystones in the south. The main DART stations close to Trinity are Tara Street Station and Pearse Station.
Iarnrod Eireann (Irish Rail)
Irish Rail operates train services to Irish cities from two train stations in Dublin: Heuston Station and Connolly Station, both of which are located in the city center.
Tourist information