Activities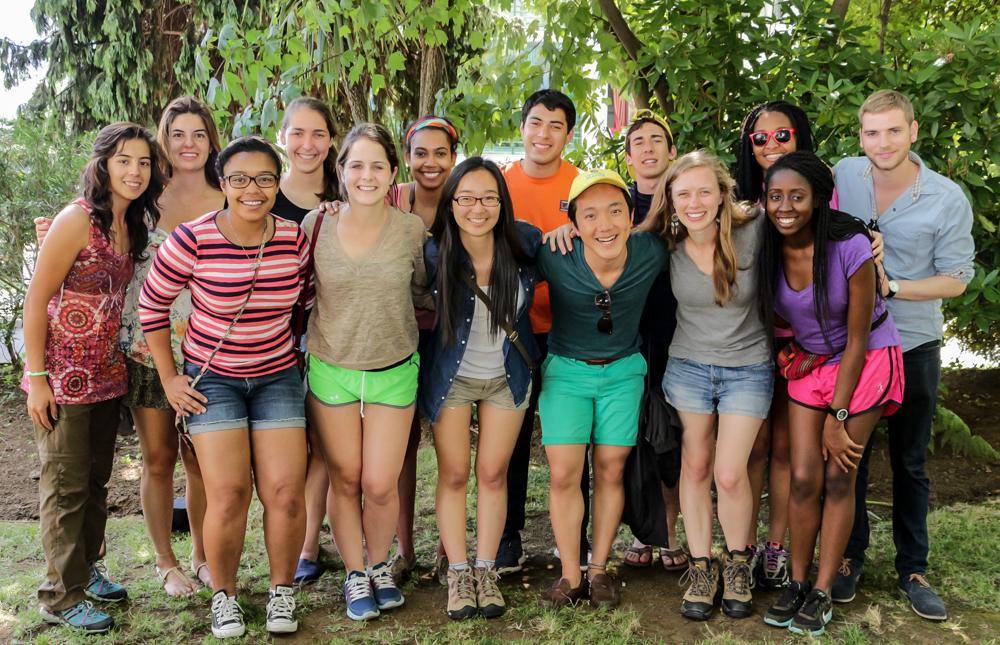 Upon the students' arrival, the CASA staff facilitate a week-long orientation to ensure the students' academic and social transition into Chilean culture. This is achieved through daily presentations and cultural, practical and academic events which are part of the Pro-Seminar course.
Students participate in daytime activities and overnight trips as part of the program. Participants may also explore a variety of social, cultural, political, and professional opportunities beyond the classroom through service-learning and internship opportunities.
Excursions & Cultural Activities
Overnight Trips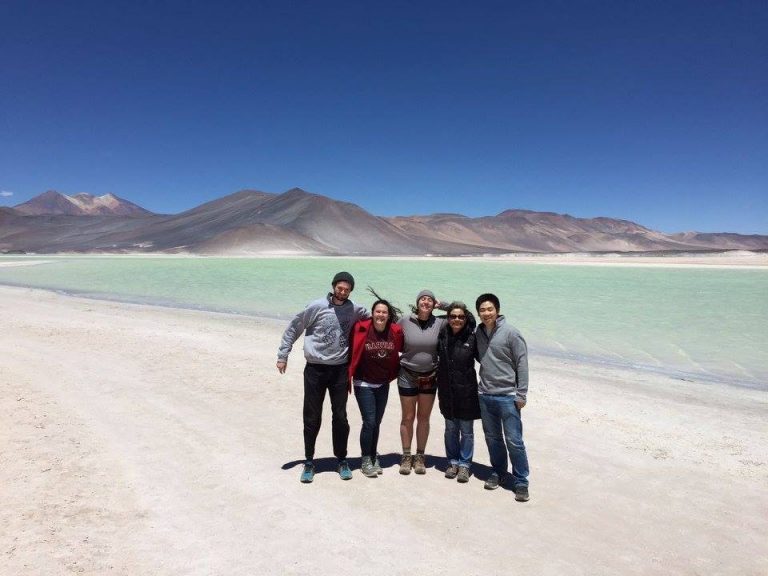 The CASA-Chile program includes a three-day trip to the Patagonia, where students will have the opportunity to experience the regional culture and history, expanding their appreciation of and exposure of central Chile.
Additionally, students enjoy a three-day trip to San Pedro de Atacama, Chile, the most arid desert in the world. Students will visit geysers, the Atacama Salt Flats and the Chaxa Lagoon, home to flamingos and other bird species. They will also visit the Valle de la Luna and Valle de la Muerte.
Both trips are included in the program fee.
Daytime Trips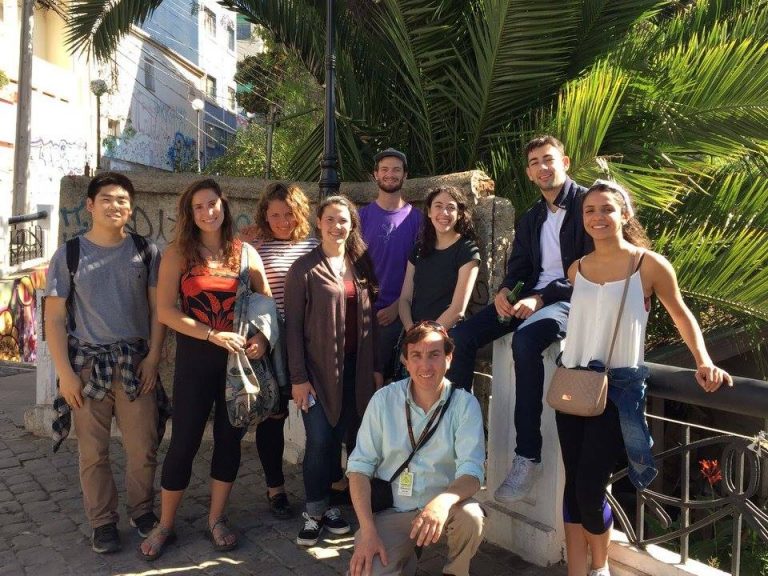 CASA-Chile organizes local excursions that offer students the opportunity to expand their cultural knowledge on various topics.
With the collaboration of specialized professors, students will analyze relevant aspects of history, art, the environment, and society in Chile.
In addition to full-day trips to Valparaíso and Isla Negra outside of Santiago, possible local trips around the city might include:
Villa Grimaldi and/or el Museo de la Memoria – Military Dictatorship
The Center for Mapuche Culture in La Pintana – Indigenous Culture
El Mercado Central and La Vega – Gastronomy
Barrio Patronato – Ethnic and Racial Diversity in Santiago
Plaza de Armas, Catedral de Santiago, and La Moneda – Historical Sites
Local Theater Productions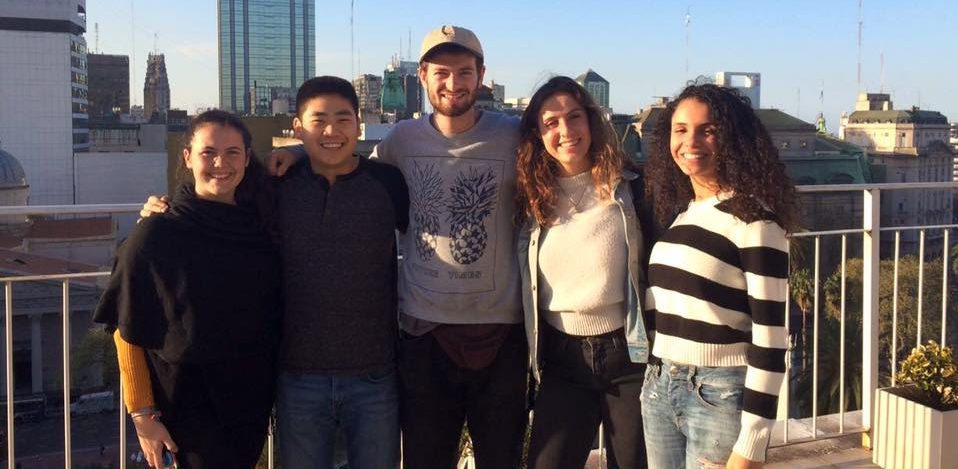 Conversation Partner Program
Through the Pontificia Universidad Católica de Chile, CASA facilitates a conversation and communication program between native speakers and English-speaking students. This program, called TANDEM, seeks to improve language skills and provide the opportunity for intercultural sharing. CASA students will be matched with local Chilean students from the Pontificia Universidad Católica de Chile. The pairs will meet at least once a week, spending half the time speaking in English and the other half in Spanish to allow both students to practice. Not only is this program a great opportunity to improve one's Spanish-speaking ability and learn about Chilean culture directly from Chileans, but it allows students to meet and socialize with Chilean students. Visit the TANDEM site for more information.